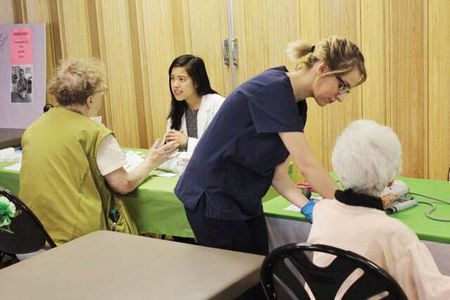 Care Trust Pharmacy is your friendly local pharmacy dedicated to you and your family's health and wellness. We value and support the growth and improvement of our community and local businesses. Our goal is to create strong and lasting customer relations by understanding and caring about your health needs.
Our friendly and professional staff are always ready to assist you with any of your health and well being questions. We are constantly striving to exceed our customer's expectations through quality service.
Dr. Katherine Taing PharmD
Katherine graduated from Temple University School of Pharmacy. She left the corporate chain pharmacy to open her own practice in order to take better care of her patients.
Patrycja K Kolczynska
Patrycja currently attends Jefferson University to study nursing. She has a huge heart and goes above and beyond for her patients making sure that they get their medications delivered on time.
Jessica Lenard
Jessica is currently studying at Temple University School of Pharmacy. She loves interacting with patients and doctors.